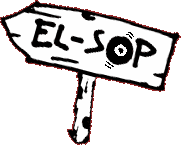 TEL
MAIL
WHERE
Via Alfieri, 82
50019 Sesto F.no - Firenze
HOW TO GET TO THE STUDIO

BY CAR: you have to reach via Pratese, the road from Sesto Fiorentino to Prato,
near 'Il Neto' park. from there, take via Foscolo...you' re arrived....
if you're coming from further away, the closest highway exit is
Sesto F.no/calenzano on the A1 highway. exit there and go left in via Vittorio Emanuele, towards Sesto F.no...about 1.5 Km you should be riding
in via Pratese then via Foscolo on your right, as above...
When you arrive at the studio you can use our private parking and easily
load-in and out your equipment.
You can get to the studio BY BUS as well. From Florence downtown take
Ataf lines no. 2 and 18...direction Sesto/calenzano.

Or you can take the TRAIN...it's real quick, approx. ten minutes from central
station of both Prato and Florence. we are very close to "IL NETO" train station.