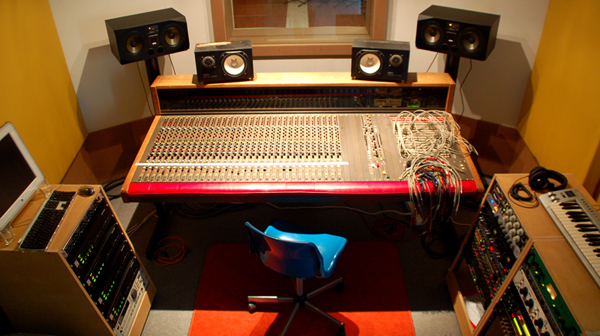 EL-SOP Recording
is a professional recording studio located near Florence. Our services are:



RECORDING - separate multitrack and live in studio

MIXING - now also ONLINE !!!

MASTERING - now also ONLINE !!!

MUSIC PRODUCTION - albums, preproductions, arrangements

VOICE OVER - commercials, ads, speaker

SOUND DESIGN - scoring, fowley, soundtracks

POST-PRODUCTION - audio-video
≈≈≈≈≈≈≈≈≈≈≈≈≈≈≈≈≈≈≈≈≈≈≈≈≈≈≈≈≈≈≈≈


In our studio you can record and mix your ALBUM, DEMO, E.P., PROMO getting
high quality results at affordable rates, you can comfortably do some pre-production and give full life to PRODUCTIONS that need bigger amount of time and studio
work, or make a musical product out of any idea that resonate in your head.
And now, for those who live far from Florence or can not attend sessions in studio,
it's possible to use our services of ONLINE MIXING and MASTERING, simply by sending us your recorded tracks and mixes through web mail or ftp server.


≈≈≈≈≈≈≈≈≈≈≈≈≈≈≈≈≈≈≈≈≈≈≈≈≈≈≈≈≈≈≈≈


Devotion to music and obsession for sound are the basis of our activity, proactive
attitude and creative indipendence are our passions.

EL-SOP gives to all musicians his full package of experience and know-how,
co-operating with a goal in mind: enhance original ideas, attitude and distinctive features of each project.

This studio is the place where musicians and performers will find precision,
comfort, versatility, sonic signature and balance.

EL-SOP ultimate aim is to make music productions become real. We love people
who are about quality and love music, wether they are young bands or more
experienced ones